About
The VET (Vocational Education and Training) mission is to support learners in acquiring knowledge, skills and competences to successfully enter the world of work. Therefore work experience is a fundamental aspect of vocational training across Europe.
The Skills 4 Work project is funded by the Irish National Agency (Leargas) under the new Erasmus + Programme.
The project aim is to improve work experience pathways for VET students by creating and validating a Work Based Learning implementation model engaging VET organisations and business. The emphasis is on learning from each other's experience and engaging in a real dialogue with employers by developing the model in close collaboration with local enterprises. Through practical implementation of different work based learning approaches and feedback from enterprises, the project has developed hands-on implementation guidelines that will improve significantly the quality of work experience for both the VET students and enterprises in partner countries. The project benefited VET teachers by creating CPD materials and transnational transfer of good practice through joint peer learning events organised as part of the CPD.
Project objectives:
To learn about existing work experience programmes in partner countries through practical study visits organised for VET teachers as part of the CPD strategy
To foster mutual learning between project partners
To set up a VET & Employers Working Groups in each partner country to collaborate together on developing and validating WBL implementation model and engaging in a dialogue on meaningful work experience practices
To develop WBL implementation guidelines for VET
To develop CPD materials for VET teachers
To extend employer participation in work-based learning practices across partner countries
To disseminate project outcomes across EU Member States.
The focus of this project was on practical exercises in Ireland, Slovenia, Germany and the UK that have evaluated effectiveness of different WBL models and engaged in collaboration local enterprises. Based on that the following three project outcomes have been developed:
WBL online implementation guidelines for VET
CPD materials for VET teachers
VET – Business Partnerships
Project Partners
H2 Learning Ltd., Ireland – Project Coordinator
The organisation was founded in 2002 by the principal consultants, Michael Hallissy and John Hurley.  H2's core business is education consultancy and the principal consultants have extensive experience in the education sector as teachers, national ICT advisors, teacher educators, policy creators and consultants.  In addition to the core team H2 has an ever-expanding network of associates who join the H2 team on a project-by-project basis.  The team consists of academics, subject matter experts, content developers, evaluators, project managers and web designers. H2 has implemented a wide range of innovative ICT showcase projects across a range of settings over the past ten years and all have been underpinned by quality CPD for teachers.  H2 believe CPD is essential in order to achieve meaningful ICT integration. www.h2.ie.
City of Dublin Education and Training Board (CDETB), Ireland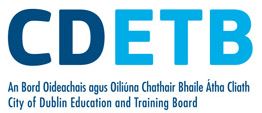 Has been providing education services across the City of Dublin since the 1930's.  The services have grown to include 22 Schools and Colleges, 10 Youth reach Centres, 7 Prisons, a CDETB Adult Education Service operating in 5 separate areas, a Youth Service – CDYSB operating citywide and a series of specially targeted programmes. By 2013 this provision was being delivered by approximately 3,000 staff to over 40,000 learners and is supported by a School Psychological Service, a Curriculum Development Unit, Sports and Cultural Council, a Buildings Maintenance Unit and staff in CDETB Head Office in Ballsbridge. On 1st January, 2014 the training provision previously delivered by FÁS was transferred into CDETB.  This includes approximately 125 staff, 2 Training Centres, 14 Community Centres, 17 local Training Initiatives and other Specialist Training. The purpose of the CDETB is to develop, provide and support high quality person centred learning opportunities for young people and adults in Dublin City.  The Education and Training Board Act 2013 gives a wide remit to CDETB in education at first and second level as well as adult education and training.
The OSZ IMT, Germany

The largest IT College in Berlin with over 3500 students, both enrolled in fulltime as well as dual vocational training. It has a staff of 140 teachers and trainers and cooperates with 600 IT-companies in the larger Berlin area. The OSZ IMT has been granted many awards and prices for its innovative training courses, particularly in the sector of networking but also in applied computing. The OSZ IMT participates in university based research on the impact of mobility programmes and has conducted many empirical studies in cooperation with the Berlin Humboldt University. The OSZ IMT is one of the largest CISCO Academies in the north of Germany and is actively involved in developing new curricula and teaching methods based on CISCO modules and its own internal experiences.
The Slovenian Institute for Vocational Education and Training (CPI), Slovenia

Is a public institution founded by the Government of the Republic of Slovenia and co-founded by the Chamber of Commerce and Industry of Slovenia and the Chamber of Craft and Small Business of Slovenia in 1995. In accordance with the basis provided by the Organization and Financing of Education Act (Official Journal of the Republic of Slovenia, No 12/96), the Institute conducts research, development and consulting, and is a place where the state interests and social partners meet, harmonise with one another and connect within the field of vocational and technical education.
The following are the Institute's main areas of operation:
studying development trends in the labour market and preparation of occupation profiles as well as competently conceived occupational standards,
development of methodologies and preparation of modern, module-based education programmes for pre-secondary and secondary vocational education and college expert education,
monitoring the process of the introduction of education programmes, evaluation of final examinations and vocational matura and development of new methodical and didactical concepts of knowledge, learning and teaching,
training and improvement of knowledge in teachers, professionals and mentors in the framework of vocational and technical education, and provision of professional support and counselling to providers of vocational and technical education.
The Solski Centre Vocational School, Slovenia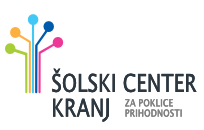 Consists of five units: Secondary School for Electrotechnics and Informatics (with programs of mechatronics), Secondary School for Economy, Services and Civil Engineering, Specialist Grammar School, Vocational College (Mechatronics, Informatics, Electroenergetics, Economy) and Inter-company Training Centre: cooperation between school centre and economy. The Solski Centre is successfully co-operating with regional development offices for Gorenjska region (BSC Kranj), with local enterprises (more than 300 companies), schools (primary, secondary), vocational colleges and universities.
South Eastern Regional College (SERC), Northern Ireland

Is one of the largest Further Education Colleges in Northern Ireland and is committed to bringing top-class education and learning opportunities to local communities. SERC provides its practical, technical and vocational learning in response to the demands of local stakeholders and government strategies. The design of vocational programmes from level 0 to 3 ensures that the learning experience provides current knowledge and skills expected by industry in order to produce a work-ready workforce with general subject specific skills and knowledge that relates to their chosen vocational area; and a flexible practical curriculum responsive to economic need. Along with the vocational qualification, other integrated components include Essential Skills, enterprise and industry-led projects designed to enhance student employability. This has resulted in excellent retention and success rates with 97% of learners from 2011/12 progressing into employment, self-employment or further education.